Different Types of Onions and Their Health Benefits – and Onion Powder
Can't imagine a world without onions? They are indispensable, adding a baseline of sweet and earthy flavor to many cooked dishes and contributing a spicy accent when served raw. But even if you use them almost every time you cook, onions can still be pretty bewildering.
When buying onions the heavy feel and firmness is very important.
Soft onions or ones that have a sharp oniony odor before peeling is an indication the onion is quite old. Except for spring onions, the below mentioned onions can be stored for several weeks in a cool, dry place, Avoid keeping onions directly on the floor.
Locally Available Onions You Should Know
·         Spring Onions
·         White Onions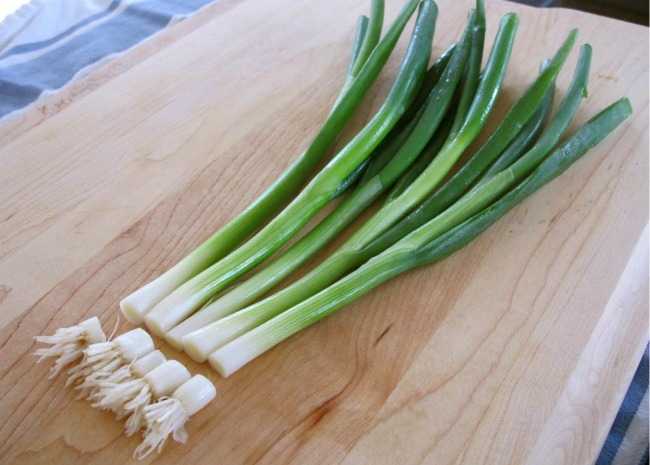 Spring Onions: They are young onions—yellow, red or white, pulled out of the ground at an earlier stage, when they're still tender and mild in flavor.
Spring onions have just a touch more spiciness to them when eaten raw. When cooked, they're tender and sweet.
These tender onions are low in calorie……Good news I guess
As against general opinion cooking with fried rice, they taste great in fried eggs, white rice , even in beans, basically any dish.
Spring onions are rich in vitamins : Vitamin C, Vitamin B2 and thiamine. They also contain Vitamin A and Vitamin K. They are also known to be a good source of copper, phosphorous, magnesium, potassium, chromium, manganese and fiber. Spring onions are a strong source of flavonoids such as quercetin. A health promoting organic compound allyl propyl disulphidecan also be found in spring onions
Spring onions Has a good amount of Anti-bacterial properties in it help to fight against cold and flu which also provide relief from digestive discomforts.
Yellow Onions : This is  considered an all-purpose onion, and personally, it's the one we use most often. Yellow onions have a nice balance of astringency and sweet in their flavor, becoming sweeter the longer they cook. They are usually fist-sized with fairly a fairly tough outer skin and thick layer. Yellow Onion it is also Available in Powder form Onion Powder
Onion Powder is hygienically Air dried in low and very slow heat , Onion Powder can be hydrated by added 1 – 1 1/2 cup of water to the onion powder and leaving for 5mins : it will be interesting to know 8 medium size onion is equal 200g dried onion Powder
White Onions – These onions tend to have a sharper and more pungent flavor than yellow onions. They also tend to have thinner skin/layer. They can be cooked just like yellow onions; They are best chopped in raw salads.
Red Onions – With their deep purple outer skin and Wine/ reddish flesh, these are really the odd-guys out in the onion family. They are fairly similar to yellow onions in flavor, though their layers are slightly less tender and meaty. Red onions sometimes used in salads or some raw preparations or food presentation for their color. The red color becomes washed out during cooking.  If you find their flavor to astringent for eating raw, try soaking them in water for a few minutes before serving.
Onion Nutrition Profile
PRINCIPLE
NUTRIENT VALUE
PERCENTAGE OF RDA
Energy
40 Kcal
2%
Carbohydrates
9.34 g
7%
Protein
1.10 g
2%
Total Fat
0.10 g
0.5%
Cholesterol
0 mg
0%
Dietary Fiber
1.7 g
4.5%
VITAMINS
Folates
19 µg
5%
Niacin
0.116 mg
1%
Pantothenic acid
0.123 mg
2.5%
Pyridoxine
0.120 mg
9%
Riboflavin
0.027 mg
2%
Thiamin
0.046 mg
4%
Vitamin A
2 IU
0%
Vitamin C
7.4 mg
12%
Vitamin E
0.02 mg
0%
ELECTROLYTES
Sodium
4 mg
0%
Potassium
146 mg
3%
MINERALS
Calcium
23 mg
2%
Copper
0.039 mg
4%
Iron
0.0.21 mg
3%
Magnesium
10 mg
2.5%
Manganese
0.129 mg
5.5%
Phosphorus
29 mg
4%
Zinc
0.17 mg
1.5%
PHYTO-NUTRIENTS
Carotene-beta
1 µg
—
Cryptoxanthin-beta
0 µg
—
Lutein-zeaxanthin
4 µg
—
One medium size onion of 250g contains about 28 calories and 7 grams of carbs. — 1 medium size Onion equal 1table spoon dried onion Powder
Onions are also rich in vitamins A, B6, B-complex, and C, as well as iron, folate, and potassium. They are excellent sources of sulfuric compounds, flavonoids, phytochemicals, and polyphenols just as spring onions
According to https://www.medicalnewstoday.com/articles/276714.php
·     Onions have many possible health benefits including reducing the risk of obesity, heart disease, and cancer.
·     They are high in vitamins, minerals, and antioxidants.
·     Incorporating onions into a diet is very simple; with a versatile range of ways they can be prepared and cooked in regular foods.
Written by 
Moe. CCAP