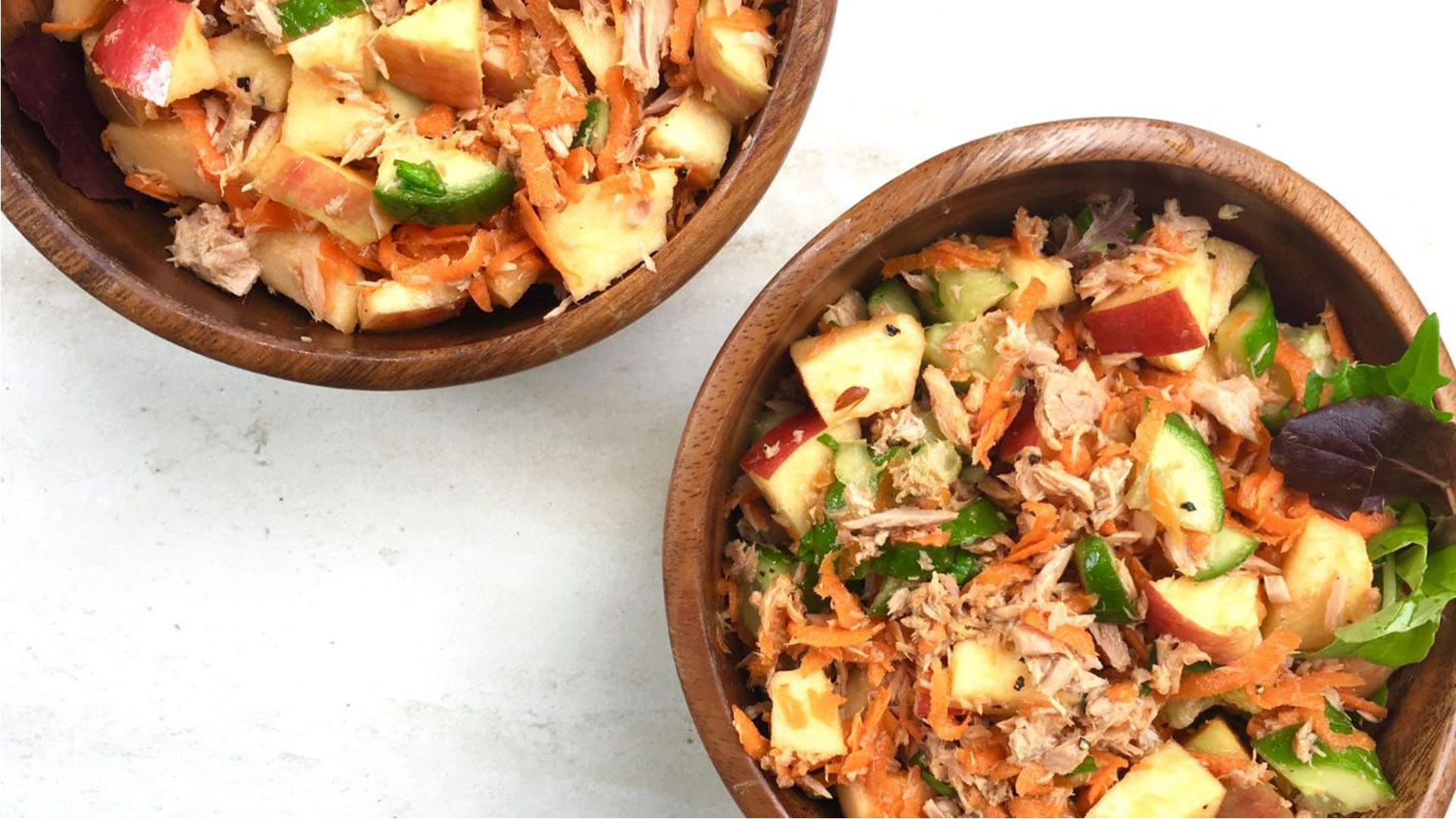 Meal of The Week: Salad Bowl
If you're looking for a healthy dose of vitamins, minerals and antioxidants, this salad bowl is packed with goodness that will leave you feeling nourished and satisfied.
The superfood status of this bowl comes from the ingredients featured—green leaves, fruit and olive oil are some of the healthiest foods available.
With its crisp greens, sweet fruits and crunchy nuts, this salad bowl offers a variety of flavours and textures to keep your taste buds happy.
It's also simple to put together—you can enjoy this salad bowl in a few minutes!
Get the recipe below:
Salad Bowl
Apple – 1 Large Ball
Pineapple – diced – 1cup
Chicken – 2 – 3hands full (Cooked)
Tuna – Sardine- 1fish
Carrot – 1finger
Lettuce – 1hand full
Lemon/olive- Sprinkle to Taste
Mayo or Extra Virgin olive oil (Green colour)
Direction
This is pretty much a Protein and fruit salad in one bow
Protein is Satiating – Very filling to prevent you from getting hungry
The fruits are there to satisfy sweet cravings – You can also replay or add ad desired
Dice cut your apple and Pineapple and carrot in desired shape
Mix all together in a bowl
For dressing, add Extra virgin olive oil and a dash oil Lemon for taste or
Mayonnaise (pls check the label to be sure sugar isn't added)
FEEL FREE TO REPLACE THE APPLE WITH STRAWBERRY/OLIVES OR MANGO